Dr. DeFabio treats acute and chronic conditions by restoring the body's proper mechanics as well as return his patients to their activities of daily living. His integrative approach combines advanced spinal manipulation and adjustments for rapid results
Active Release Technique
Athletic injuries and many muscle-related conditions respond quickly and permanently to this targeted soft tissue approach. Dr. DeFabio uses his hands to evaluate the texture, tightness, and movement of muscles, fascia, tendons and ligaments. This procedure facilitates healing by breaking down scar tissue and increase mobility.
Graston
The Graston Technique utilizes a set of stainless steel instruments to reduce underlying scar tissue, fascial restrictions, and inflammation, which is beneficial for accelerated healing in both acute and chronic conditions.
Decompression
Dr. DeFabio offers both manual and mechanical traction, which helps reduce pressure and enhance healing. This procedure helps relieve the effects of herniated and degenerated discs in the cervical and lumbar spine.
Cox Flexion-Distraction
This adjusting approach is a gentle, non-force, and nonsurgical that facilitates traction of the spine, opening up compressed spinal discs while reducing pressure on facet joints.

Cold Laser Therapy
This high-tech tool produces light to assist in the healing of soft tissues.The low-level laser produces light in a narrow frequency to assist the healing of soft tissues. Cold Laser Therapy is effective for wound healing, inflammation reduction, pain management, cell regeneration, and scar tissue reduction.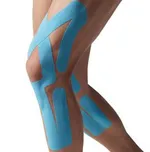 Kinesio Taping
Kinesio tape or "K-Tape" was developed to support active muscles or joints without hindering patient's function, activate proprioception, and to reduce inflammation.It promotes lymphatic drainage and circulation for rapid healing.

Certified Corrective Exercise & Performance Enhancement Specialist
Dr. DeFabio is a Certified Corrective Exercise & Sports Performance Specialist from the National Academy of Sports Medicine. His training, experience, and certification enables him to teach his patients how to move better and move more. Exercises are given to each patient based on their individual needs.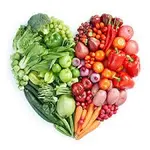 Nutrition Consultations
Dr. DeFabio provides specific recommendations on nutritional supplements and anti-inflammatory food choices to transition you from dieting to lifestyle eating with a structured nutritional program based on YOUR individual needs.
Physical Modalities
Diathermy is a non-surgical procedure that produces heat with high-frequency electrical currents to stimulate circulation and promote healing. Electric Muscle Stim uses superficial pad placement with electric currents to relax muscles, drives blood flow to the area, and accelerates the healing process. Hot and Cold Therapies are used to treat acute and chronic conditions to reduce swelling, pain, and relax the muscles. Ultrasound relaxes the muscles with ultrasonic waves to relax muscles, tendons, and fascia.