Chiropractic Care | Dr. Donald DeFabio
DeFabio Chiropractic Spine and Sports Rehab welcomes residents of Berkeley Heights NJ and the surrounding areas to our natural, drug free, and nonsurgical care center. Dr. Donald DeFabio provides accurate diagnosis of your injury or painful condition and then delivers an integrative approach with effective chiropractic care to ease your pain. Our chiropractic services use a combination of natural techniques such as manual adjustments, Graston and ART, spinal decompression, kinesiology taping and cold laser therapy to speed your recovery time and maximize your healing process. If you have suffered from an injury in an automobile, sports or work-related incident, or if you are living in chronic pain, we invite you to contact DeFabio Chiropractic Spine and Sports Rehab to discover our holistic healing services.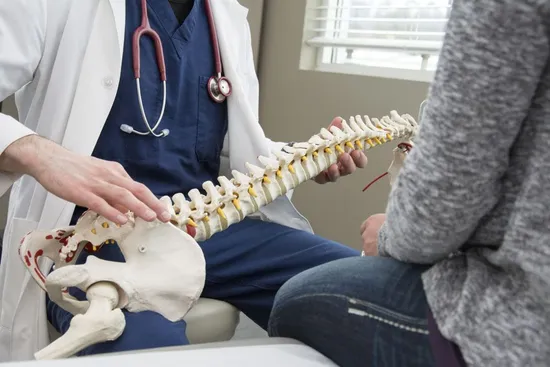 Holistic Chiropractic Care
Dr. DeFabio evaluates the structure and function of your spine to determine if a misalignment is contributing to your discomfort. When a vertebra is out of line, the bones press on nerves and increase your pain. In addition, you may feel limited mobility or a numbness or tingling sensation in your arms or legs. Dr. DeFabio locates the source of misalignment and then uses a manual adjustment to gently position your spine. This alleviates nerve pressure and restores a healthy nerve signal and circulation flow. When circulation is flowing at its best, any injured areas receive the proper amount of oxygen, water and nutrients to speed up the healing process. In addition to manual adjustments of your spine, Dr. DeFabio may also manually adjust other joints such as your shoulders, knees, and wrists. This reduces pain in conditions such as a frozen shoulder, runner's knee or carpal tunnel syndrome. Your integrative chiropractic care in Berkeley Heights NJ may also include other natural services such as:
Kinesiology taping - Dr. DeFabio applies flexible tape to your injured area to support your joints and muscles as they heal and also increase circulation to the area.
Cold laser therapy - this service stimulates healing deep within the cell to repair muscular injuries.
The Graston Technique - using a stainless steel bar-shaped tool, Dr. DeFabio locates muscular injuries and release tension to reduce scar tissue build up.
Spinal decompression - Dr. DeFabio uses manual and machine-based spinal decompression to alleviate conditions such as herniated discs and pinched nerves.
Cox Flexion-Distraction - this chiropractic care technique is a manual procedure that alternates periods of tension and rests on your spine. This helps with spinal alignments and also improves the space between the vertebrae to restore herniated discs.
Active Release Technique - to repair muscular injuries, Dr. DeFabio uses pressure and massage on your soft tissues to eliminate pain and improve flexibility.
Lifestyle and Movement - when your condition calls for it, Dr. DeFabio includes these chiropractic services which improve your overall health.

Contact Us Today for Chiropractic Services near Berkeley Heights, NJ
Dr. DeFabio and the staff at DeFabio Chiropractic Spine and Sports Rehab use natural chiropractic services to ease your discomfort from conditions such as back pain, fibromyalgia, migraines and sports injuries. To schedule your consultation, please contact us today at 908-771-0220.