Nutrition Consultations
A healthy diet and proper nutrition play an essential role in your long-term well-being. When you want to make changes to your diet and lifestyle for better health or to address specific symptoms of a medical condition, Dr. Donald DeFabio offers nutrition consultations to help with your concerns and goals.

What is a Nutrition Consultation?
A nutrition consultation refers to the initial discussion with Dr. DeFabio regarding your nutritional needs and well-being. In our clinic, we offer remote consultations via Skype or Facetime, so you can seek advice from a professional when you are not able to visit a clinic or you are out of town for any reason.
The goal of a consultation is establishing your current diet and any changes you may need to make for your well-being. A professional identify the factors that may contribute to certain medical conditions or complications with a medical condition. When it fits your specific goals, we may suggest dietary changes for better nutrition and long-term health based on your situation.

What to Expect from Your Consultation
During the consultation, a professional discuss your current health and medical condition. We may ask about your medical history to establish potential concerns, allergies or complications that may require specific nutritional adjustments.
We may discuss specific concerns with your health based on your medical history. For example, if you are being treated for psoriasis, arthritis or any other inflammatory condition, then we may ask further questions to establish the severity of your condition and the factors that contribute to negative symptoms.
After identifying potential concerns and clarifying the details of your medical history, we then develop a strategy for your long-term goals and health. In our clinic, we recommend an anti-inflammatory diet to help you accomplish your health goals. The diet focuses on removing foods that cause inflammation in your body to reduce the number of symptoms you experience. We also add foods that help reduce inflammation causing pain or discomfort.

Making Changes with Professional Help
The goal of a nutrition consultation in our clinic is establishing your current health and evaluating the changes you can make to a better diet plan. We may recommend adding more fruits and vegetables to your diet. We also suggest foods that are high in omega-3 fatty acids, like wild caught salmon or ground flaxseeds. A professional may also suggest limiting your intake of saturated fats, such as animal fats or trans fats found in processed foods.
During the consultation, we establish the changes you may need to make to your diet. We may suggest further visits to our clinic to ensure that you understand your dietary needs and the changes you will want to make for better health and fewer negative symptoms of an inflammatory condition.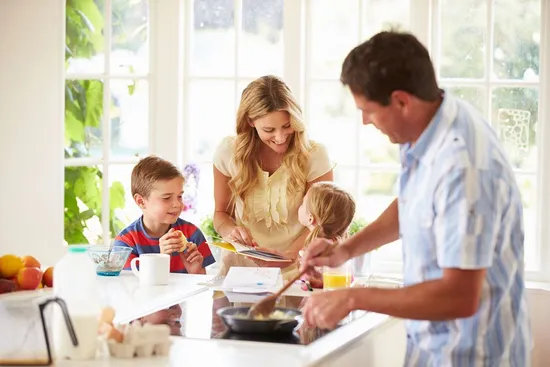 Contact Our Trusted Chiropractors in Berkeley Heights Today!
Nutrition plays a key role in the way your body reacts to inflammation. When you eat a well-balanced diet containing whole foods and limiting saturated fats, you will see positive changes in your health. For more information, call 908-771-0220 today.